After many years of planning and exploring, the Radical Gratitude Project is expanding its offerings in 2021. Barbara Ford, in partnership with activist and filmmaker Dawn Smallman, will be solidifying and growing the reach of the project. See our mission statement, below.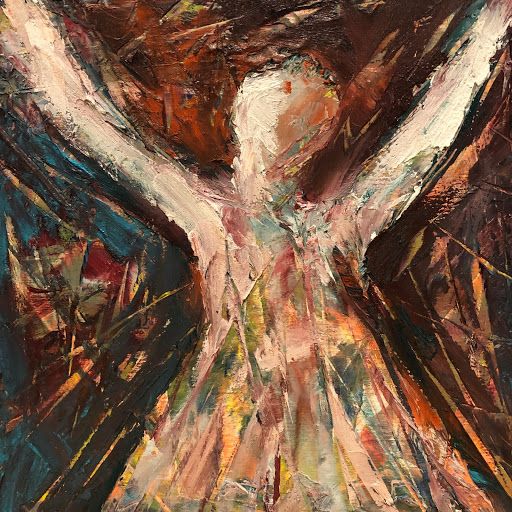 Introduction 
    Gratitude is universally venerated as a positive quality for a good life. Many therapeutic and self help guides offer practices for gratitude as a way to deal with emotional issues and self-esteem. However, outside of some spiritual conversations, there is little exploration of how gratitude serves us collectively as a culture. The Radical Gratitude Project seeks to ask this question in particular, by exploring the idea of gratitude as a practice not only for personal growth, but expanding it to a potential tool for collective healing and transformation.  
    In this evolutionary moment, we as a culture are facing a culture of growing dysfunction and dissociation.  A set of multiple and intersecting injustices, including white supremacy, toxic individualism, environmental degradation, and pandemic illness is stressing our communities.  This manifests in an epidemic of anxiety, fear, anger, and division. There is a growing need for rest, clarity of purpose, and a sense of solid ground to weather these storms. 
    By collecting the wisdom of activists, artists, faith leaders, and others engaged in cultural healing and justice work, we seek to make and grow connections between that work and a liberatory practice of gratitude. This lens offers the opportunity for a deeper sense of belonging, appreciation, and empowerment in our communities, and in the community of earth. 
The Radical Gratitude Project aims to re-imagine and expand the idea of gratitude by exploring the ways an intentional culture of gratitude can subvert the forces that are causing harm in the world. It offers a map to practices that can support our personal and collective power, wholeness, and joy. And, it aims to honor the work of those who offer their gifts of wisdom and transformative change in the service of justice.    
In particular, we will be exploring the ways gratitude subverts old patterns of oppression, fragility, and guilt, and grows humility, wholeness, and solidarity.  
Offerings/Programs
Educational Workshops, Webinars and Retreats 
Learn about the model of Radical Gratitude, and develop personal and collective practices 
Gratitude Labs- an incubator for opportunities to create supportive practices together 
Video Series 
Video interviews with leading activists, teachers, artists, and others to lift up their work, explore what sustains that work, including the role of gratitude in supporting their work and communities. 
Podcasts-(tentative)-audio interviews and commentary related to social change, gratitude, and         community. 
Online Resources- Practices, Meditations, Poetry, Art 
Book Project- (tentative) Gratitude That Serves The World  
Look for a new website in the next few months, RadicalGratitude.net, and in the meantime, join my mailing list for future events!